There are many employment opportunities within the education sector. Whether you are a newly qualified teacher, looking to kick start your career or an experienced teacher, supply teaching might be the perfect career path for you. This blog covers some of the benefits of choosing to become a supply teacher in Wales.
What is Supply Teaching?
Supply teachers are extremely important as they allow learners to continue learning while full-time staff are absent. Supply teachers step into the role of the regular teacher, are ensure that children and young people continue to learn, progress, and develop their skills despite staff absences.
Supply teachers are a diverse mix, of newly qualified teachers and experienced teaching professionals, who work full time, or part-time, as well as semi-retired professionals who continue to impart their skills and knowledge.
Supply teaching keeps you on your toes, as on a daily basis you might be in a different school, teaching a wide range of subjects, to different year groups. This means supply teachers are highly skilled and flexible, having to adapt to change, and to be able to quickly building rapport with students. Supply teachers ensure the continuity of delivery of high-level lessons to educate and inspire learners and to keep them on their learning pathway.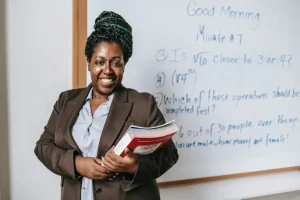 Supply Teaching in Wales
The Welsh Government recognises that supply teaching workforce is an essential part of school life, and that supply teachers form an intrinsic part of the education workforce.
Welsh Government is committed to ensuring that supply teachers are of the highest quality, in order to ensure education standards are maintained within schools. Therefor, supply teachers must have access to the same professional development opportunities as regular teachers.
There is a range of guidance and support available for supply teachers at HwB, including information on professional development, employment of supply teachers, your rights as an agency worker, your portable Supply Teacher Hwb account, safeguarding, as well as many other relevant resources to support your needs and development.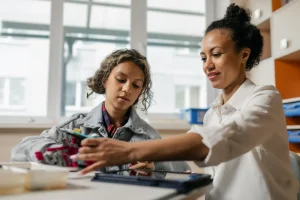 The Benefits of Supply Teaching
There are several benefits to supply teaching which include: 
Flexibility
Supply teaching offers teachers flexibility. Supply teacher benefit from the ability to work either full-time or part-time. Supply teaching provides the option to work around your other commitments, such as family, other types of work,  studies, or your hobbies and passion projects.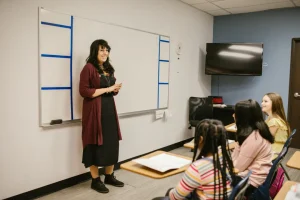 Variety 
What separates supply teaching from a regular teaching position, is the variety that supply teaching can offer. Every day as a supply teacher can be different, from different schools to different subjects and year groups. This variety allows teaching professionals to experience different settings, management and teaching styles.
Professional Development 
As well as the variety of working in different locations and with different staff and pupils, supply teachers also provides teaching professional with fantastic opportunities to further enhance their professional development.
Working in a variety of education settings, provides the opportunity to share and develop good practice. Undoubtedly, you will introduce and share new skills, approaches and techniques to your colleagues as well as learn and develop new skills and techniques from those you work with.
The unique and varied insight you gain from working in many different settings, sets you apart, as you have a wider vision and knowledge of the various schools and greater access to a plethora of teaching skills and techniques.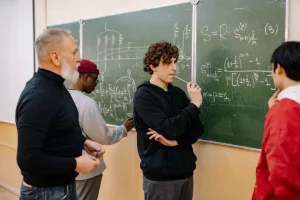 Learning Experience
For newly qualified teachers, supply teaching is the perfect way to build your skills quickly. Working across different settings tests your ability to adapt to new surroundings and gives you important insights into how different schools and colleges function.
Focus on Teaching
Supply teaching is a fantastic way to focus on your craft, teaching. Supply teaching allows you to engage with pupils and to contribute positively to their learning pathway. Enabling happy and motivated pupils to progress is a joy. There is no greater reward for a teacher!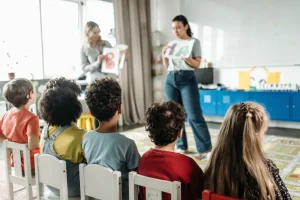 Working with Equal Education Partners
At Equal, our recruitment team is dedicated to finding you the perfect role in education, according to your skills, experience and preferences. We recruit teachers and learning support assistants into temporary, long-term, and permanent positions.
Contact our recruitment team and start your career in supply teaching with Equal!