The Educators Wales digital recruitment platform
In 2020, we collaborated with the Education Workforce Council (EWC) and a Wales-based software development company to build the Educators Wales digital recruitment & training platform on behalf of the Welsh Government.
Educators Wales enables employers of education professionals and training providers within the sector across Wales to advertise their roles and opportunities free of charge. The platform also provides guidance and enables professionals to apply for new opportunities in just a few clicks.
To visit the platform, go to educators.wales
Educators Wales #TogetherWeCanInspire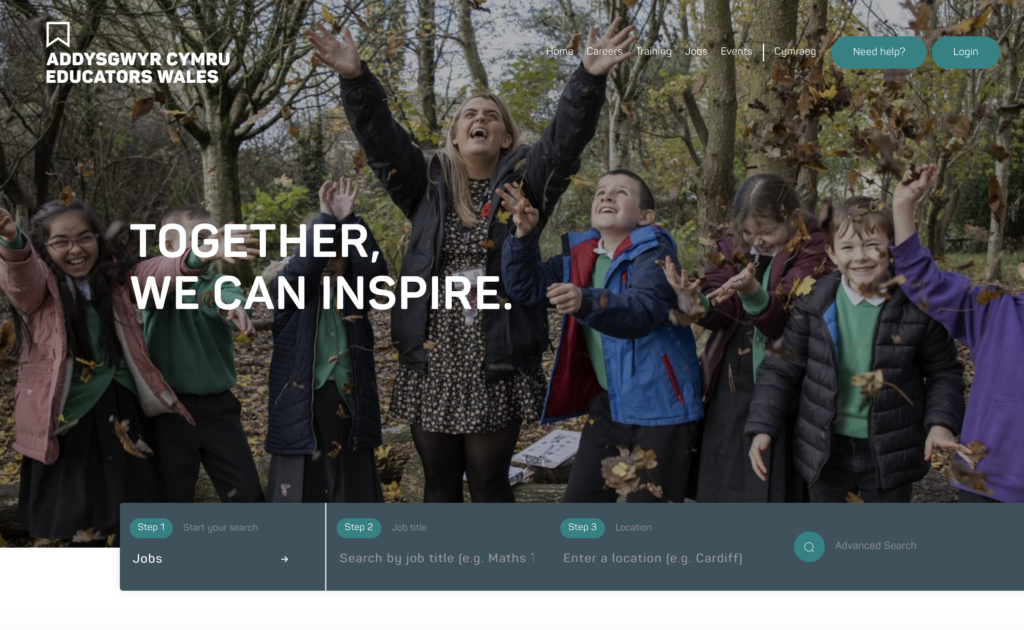 The mission
Educators Wales is fast becoming the home of the education profession in Wales.
Sponsored by the Welsh Government and built by Equal Education Partners and CREO Interactive for the EWC, Educators Wales delivers a national approach to tackling recruitment challenges in education.
The platform strives to enhance talent attraction, development and retention, by supporting educators at every level, every step of the way.
Core functions
Job search & applications for education professionals
Advertising & hiring for employers and training providers
Professional Learning opportunities
Information Advice & Guidance on careers & qualifications
Events & news
Integration with MyEWC and the Professional Learning Passport (PLP)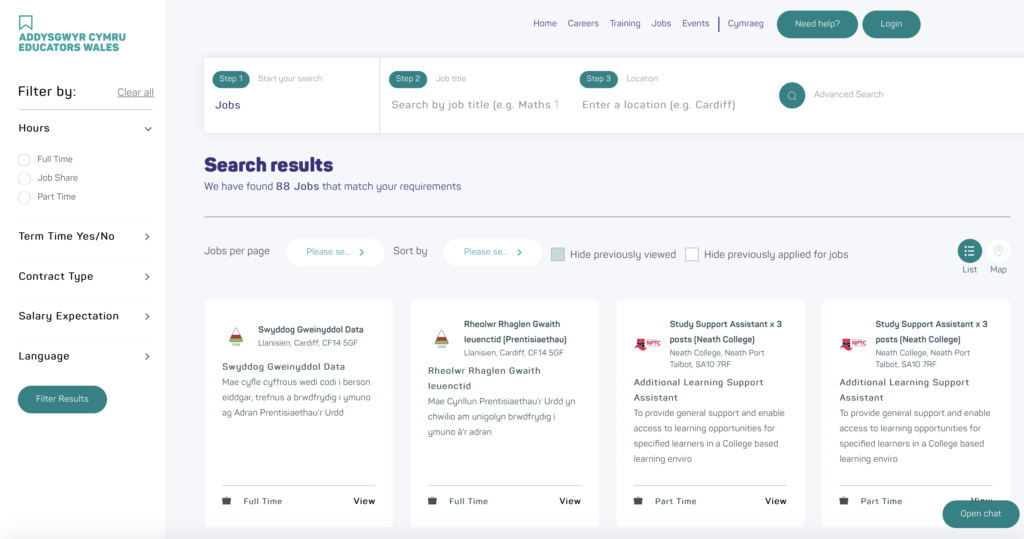 The digital recruitment platform
The Educators Wales platform is designed to enable all current and prospective educators in Wales to find the best employment and professional development opportunities.
The intuitive and dynamic design makes it as easy to apply for a job as it is to book a stay via an AirBnB. Individuals can search, filter and save jobs, apply directly to multiple roles and track applications all in a few clicks.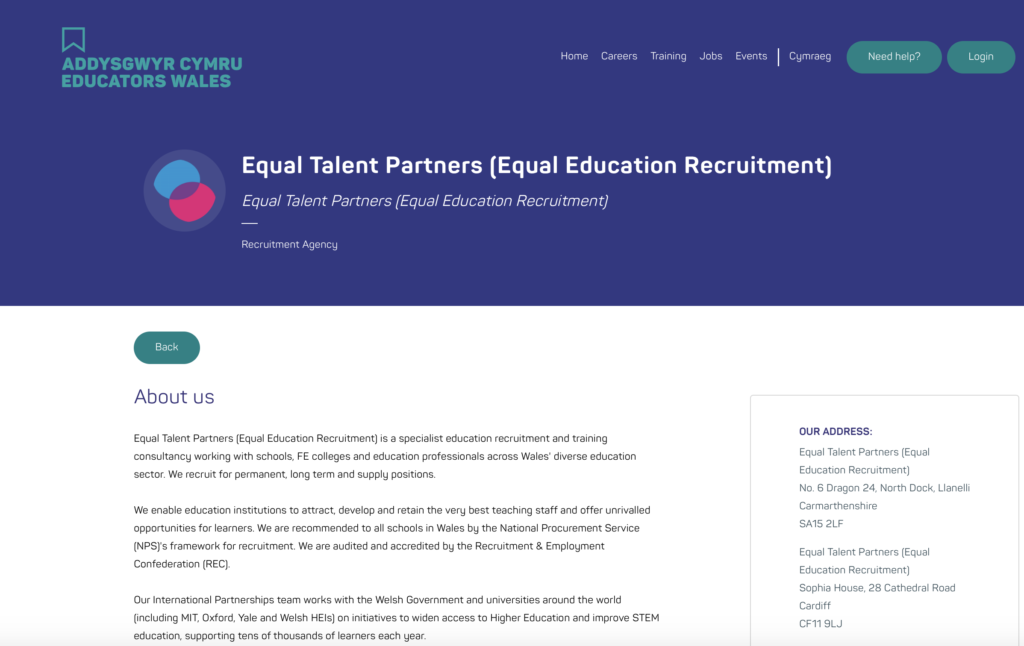 Employer branding
By enabling employers to showcase themselves, the Educators Wales platform brings employer branding to the education and public sectors, creating an opportunity for the best employers to shine.
As well as customisable profiles, all users (individuals, employers and training providers) benefit from their own dashboards, where they can manage their roles, applications, opportunities and collaboration with others.
Check out some of our latest updates below!