The Diversity and Anti-Racist Professional Learning (DARPL) program is an initiative from the Welsh Government to provide professional development opportunities for educators in Wales to promote diversity and tackle racism in schools.
Anti-Racist Wales by 2030
On the 12th of October 2022, the Welsh Government announced that they were committed to creating an Anti-Racist Wales by 2030, which involves a zero tolerance of all forms of racism. For this to be achievable, it is vital that our education system and all our educators broaden learners understanding and knowledge of the diverse cultures located within Wales. This new professional learning program to give educators the opportunities to help achieve this ambition. 
What the DARPL Program Entails
The DARPL program will offer educators a range of opportunities including:
Training Courses
DARPL offers a range of bite-sized professional learning courses. These courses are a series of short learning episodes aimed at helping you develop your professional learning in anti-racism. 
The following courses are currently available:
Developing anti-racism as an educator

Supporting Senior leaders on their anti-racist journey

Self-reflections

Contribution of minority ethnic community to the history of Wales

Developing knowledge and language connected with anti-racism

Exploring curriculum design

Scenarios
All these courses may be completed individually or in small groups with your peers or colleagues. DARPL encourages you to complete the courses in small groups as there is much knowledge to be gained through debate and discussion with others. 
You can access their training courses HERE.
Resources 
DARPL has a library of different blogs and essays for all types of educators including senior leaders, governors, teaching staff, student teachers, and wider school staff. They also have different sections of resources dedicated to curriculum development, communities of practice, early years, research and much more. You can view their resources HERE.
Workshops/Events 
DARPL run several free events throughout the year including pop-in Q&A sessions for educators to ask any questions they may have surrounding issues of racism, Anti-racism professional learning for teachers in Wales – One Day Training, workshops for different job titles from senior leaders and governors to teaching staff and early years staff and much more. 
You can see upcoming events and workshops HERE.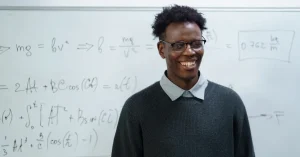 Supporting Schools to Create Diverse and Inclusive Environments 
The opportunities that DARPL offers will help teachers and school leaders to develop their knowledge and skills in certain areas that include:
Cultural awareness
An individual's understanding and sensitivity towards the beliefs, values, customs, and practices of different cultures. A vital part of cultural awareness involves recognising and acknowledging that there are differences that exist between cultures and it is important to be open-minded and respectful. 
Diversity
The range of differences and similarities that exist between people. This can include but is not limited to a person's cultural, ethnic, racial, gender, age, socioeconomic, and religious backgrounds. 
Inclusion
Creating a welcoming and supportive environment where each individual feels valued, respected, and empowered to fully participate. Inclusion involves celebrating the diversity of people's backgrounds and actively promoting diversity and embracing differences.
This program aims to support all schools in creating a diverse and inclusive environment for all learners, regardless of their background or ethnicity.
The DARPL program also encourages schools and colleges to develop anti-racist policies and practices as well as to embed anti-racist education across the schools curriculum. It falls into the broader commitment of the Welsh Government to tackle discrimination and prejudice and to promote equality in education. 
Overall, the DARPL program is a significant initiative to ensure that the Welsh education system is inclusive and equitable for all learners.
The Minister for Education and Welsh Language, Jeremy Miles said "This high-quality national approach to professional learning will help the education workforce deliver a curriculum that reflects and respects everyone." 
"I strongly urge all educators to get involved with DARPL as we work towards our ambition for an anti-racist Wales by 2030."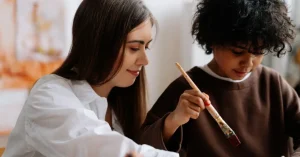 Professional Learning for Everyone Working within Education in Wales
DARPL aims to support all those individuals who are starting their journey in Anti-Racist Professional Learning, Cultural Competency, and Race relations within education in Wales. 
For an Anti-Racist Wales by 2030, it is vital that there is a whole school approach that includes a movement by leaders, teachers, wider school staff and learners to support this initiative. This way we continue to work together to ensure that Black, Asian, and Minority Ethnic contributions and presence are embedded and sustained within our New Curriculum for Wales.
Get Involved
Find out more about the Diversity and Anti-Racist Professional Learning Program!