In this blog, we break down the information shared at our first in-person professional learning session about the Additional Learning Needs Reform in Wales and what it means for educators in Wales.
What is the Additional Learning Needs Reform about?
The Additional Learning Needs (ALN) Reform is a statutory framework that has replaced the special educational learning needs (SEN) system and the system for supporting young people with learning difficulties and/or disabilities (LDD).
With this framework, the Welsh Government aims to ensure that all learners aged 0-25 with ALN are supported to overcome any barriers and achieve their full potential.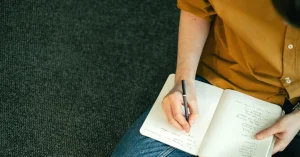 What the Professional Learning Session Entailed 
On the 8th and 10th of November 2022, two of Equal Education Partner's colleagues presented a professional learning in-person session that discussed the new Additional Learning Needs (ALN) reform in Wales.
Neil Thomas, Managing Director Teaching & Learning, and Lindsey Dawson, Senior Associate STEM & Professional Learning ran the session, both have extensive teaching experience and understand the demands new legislations have on all staff. Our professional learning sessions are FREE for any teachers or teaching assistants working with Equal in any setting.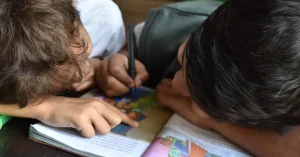 Key Overviews
In these sessions, Neil and Lindsey discussed the key aspects of the new documentation and how it will impact teachers and teaching assistants in Wales in line with the New Curriculum.
Some of the key points from the discussions included:
Definitions and key acronyms

What's new and the direct impact it will have on teachers and teaching assistants

Key roles and responsibilities

Individual Development Plans (IDPs)

Timeline of changes & additional resources including free online learning from Welsh Government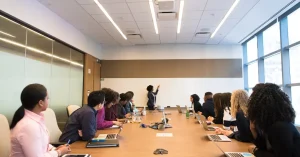 What is an Individual Development Plan?
No matter the severity or complexity of their learning difficulty or disability, all children and young people with Additional Learning Needs are entitled to a support plan called an individual development plan (IDP), which is now a statutory document replacing the previously termed 'statement'. 
It is vital that the wishes of children, young people, and parents should be considered at all stages of the IDP process.
If you missed the session but are interested in accessing the resources you can email Lindsey indicating your interest at lindsey.dawson@equaleducationpartners.com
Online Professional Learning Courses Available 
Did you miss out on our first professional learning session explaining the legislation changes? Not to worry! You can catch up by completing our ALN Reform eLearning course on Equal Education Partners Academy!