Equal Education Partners achieved a significant milestone this week with the news of our New Curriculum for Wales professional learning course being granted official CPD UK certification.
Course details
The course itself, part of a suite of 11 comprehensive training courses we offer through our Equal Academy, is suitable to all education professionals either currently or considering working in schools in Wales. This course is relevant for both primary and secondary educational settings and provides an overview of the new curriculum from the perspective of ages 3-16.
Upon completion of the eLearning course, educators can expect to gain valuable insights into the new curriculum, it's four purposes, and the six areas of learning and experience (AoLEs), providing an excellent foundation to move forward with their teaching.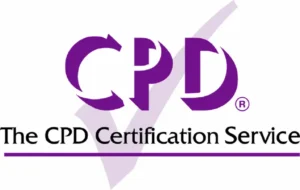 Equal Academy
Since launching in 2022, the Equal Academy has grown from strength to strength, with over 750 individual educators having taken advantage of at least one of the courses on offer.
The platform equips our teaching staff with a flexible and accessible selection of on-demand courses across various subjects, all of which are completely free of charge. It enhances knowledge and provides teaching strategies, ultimately benefiting the learners whilst underlining our commitment to enhancing the careers of our teaching staff.
In response to the certification, Neil Thomas, Equal Education Partners' Managing Director for Teaching & Learning expressed his delight at the recognition:
"We are extremely proud of our offering through the Equal Academy and we are pleased that the courses have not only been well received by our educational staff, but that now we are being professionally accredited.
The recognition of Equal's New Curriculum for Wales eLearning course by CPD UK underscores our commitment to delivering the best quality professional learning courses to our educators.
With this certification, educators and schools can confidently choose the course to meet their professional development needs and enhance their knowledge of the new curriculum and provide an even better educational experience for students in Wales.
We hope this to be the first of many courses that will gain official accreditation moving forward into the 2023/24 academic year."
Neil Thomas, Managing Director – Teaching & Learning
To learn more about our Equal Academy and register on the platform, get in touch with our Professional Learning team today: