A CV is an extremely important document used when you are applying for jobs. However, in the education sector, your CV will be laid out slightly differently. In this blog, we cover some of our top tips for writing a CV when applying for jobs in the education sector including how to structure your CV and the relevant information to include. 
What is a CV?
A curriculum vitae, more commonly known as a CV, is a short document that outlines your educational and professional background and is used most commonly when applying for work. 
A traditional CV outlines your professional experiences and qualifications for a specific job or industry and may include information about your work history, education, skills, and achievements. 
CV for the Education Sector
On the other hand, a CV for the education sector is specifically tailored to individuals who are applying for positions in the education field. 
This sort of CV typically includes information about your educational background, such as degrees obtained and schools attended. It may also include information about your teaching and research experiences, as well as any relevant professional qualifications.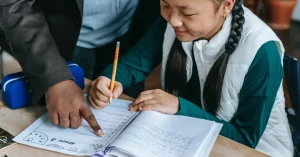 Why is a CV important?
In the education sector, your CV will help recruiters determine if you are the right candidate for a certain role. Your CV is a chance for you to summarise your qualifications, experiences, and skills in order to better sell your abilities to potential employers. 
How to write a CV
CV Layout
Your CV should be short, no longer than one to two sides of an A4 piece of paper. Save space by only including the most relevant points of your education and employment; you can always elaborate further in your cover letter. Make sure your CV is easy to read by keeping the font size consistent and choosing a clear font.
You should structure your CV into 5 main sections:
Contact details

Professional profile

Core skills 

Work experience 

Education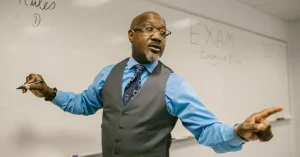 Start with your Contact Details
The most important details to include on your CV are your contact details including:
Your full name

Mobile number

Email address

The city where you are based
You can also include a link to your LinkedIn profile or a link to your own professional website if you have one.
Write a Professional Profile
Your profile is important as it highlights the qualities that help you to stand out from the crowd; pick out some of your key achievements and express your career aims. To ensure your professional profile is unique make sure you tailor it to the job you are applying for. You can also craft a professional profile that highlights your unique value as an employee and what you can bring to the role.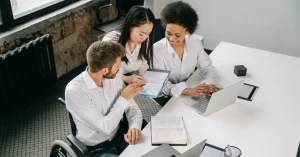 List your Skills
Your skills and achievement can vary however it is important to ensure they are relevant to the role you are applying for. When you list your skills, divide them into 'hard teaching skills' and 'soft teaching skills'. 
Hard skills that are important for teachers can include:
Classroom management

Lesson planning

Supporting learners

Subject knowledge

Managing conflicts

Managing disciplinary procedures 

Effective curriculum delivery 

Experience managing a department
Soft skills that are important for teachers can include:
Patience

Effective communication

Organisation skills

Leadership 
Soft teaching skills are better demonstrated in your relevant work experience as these don't tend to hold as much weight unless they are backed up with examples of times you have utilised them.
List your Relevant Work Experience
Ensure you start with your most recent or your current employment and list in reverse date order your previous work experience. If you have several examples of relevant work experience then make sure to include the ones that are relevant to the role you are applying for.  
Also, list your duties and achievements in each role in a concise manner. To quantify your achievements use numbers to show the improvements that you implemented while you were in that role.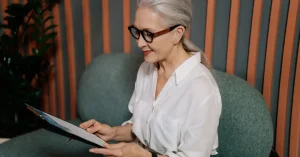 List your Relevant Education
List your relevant professional qualifications starting with the most recent and list them in reverse chronological order the rest. Try to include qualifications and professional development relevant to the role you are applying for or relevant to the education sector. 
Other Relevant Sections 
Interests
Try to focus on interests that are applicable to the role you are applying for. If none of your interests are education based or if you are running out of room you can always skip this section and remove "interests" from your CV.
References
For an education CV, you do not need to provide the contact details of your references at this point. Employers would assume that you have references available so you do not need to include the sentence "references available upon request" in your CV.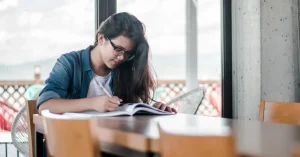 Important CV Writing Tips
Here are our list of important things to remember when you are finalising your CV. 
Spelling and Grammar
It is very important there are no spelling mistakes or grammatical errors in your CV. Use spell check software or ask someone to proofread your CV for you.
Email Address
Ensure the email address you list is professional. If your current email address does not sound professional, then create a new one.
The layout of your CV
Do not write "Curriculum Vitae" or "CV" at the top of the page, instead just write your name and your occupation. You also do not need to include your date of birth or a photograph of yourself.
Join Equal Today
If you are currently looking for a new position in the education sector, our recruitment team can help! They recruit hundreds of teaching roles in Wales including short-term and long-term supply, teaching assistants and much more.
Get in touch with our friendly team today and they will find the perfect role for you! Contact us today!