There are many benefits to becoming a tutor. In this blog, we will list the benefits and explain why you should tutor for us at Equal Education Partners.
What is Tutoring
Tutoring is the process of an educator providing instruction to either individual students or a group of students in a specific subject. Tutoring can take place in a variety of locations from classrooms to online and can be provided by teachers, peers, or professional tutors.
The aim of tutoring is to aid learners in improving their skills in a particular subject. While traditionally tutoring has been seen as an effective way to provide additional support to learners who are struggling or falling behind in a particular academic area or subject, it can also be highly effective for students who want to excel and achieve a higher level of understanding within a subject.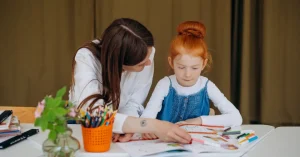 Requirements to Become a Tutor at Equal Education Partners
To be eligible to become a tutor at Equal Education partners you must: 
Hold Qualified Teacher Status (QTS) or relevant experience as a Private Tutor, HLTA, Teaching Assistant, or Cover Supervisor

Have a minimum of one-year teaching experience (with relevant experience teaching A-Level and/ or GCSE students)

Have experience teaching or marking for various exam boards or a willingness to learn new exam specifications for the role

Be flexible to tutor in the day and early evening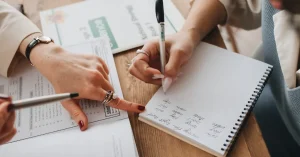 The Benefits to becoming a Tutor at Equal Education Partners
Tutoring is a career path that has several fantastic, unique benefits that you will not find in other jobs within the education sector.
Flexibility
Tutoring allows you to work around other commitments such as studying or family. The majority of our tutoring all takes places online which allows you to manage your time more effectively.
While we are mainly an online tuition provider, if school request face-to-face tutoring then we are happy to deliver this service as well. 
Professional Development
Tutoring can help you to develop your teaching skills and communication methods by working with students individually or in small groups. You will also develop a deeper understanding of the subject you are tutoring the learner on and learn to adapt your teaching style based on how much support each learner needs. At Equal we also offer free professional development opportunities and courses for our staff!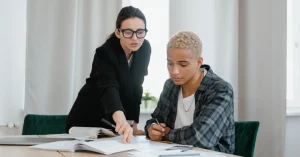 Networking Opportunities
Tutoring allows you the opportunity to work in different schools and colleges and to meet students from diverse backgrounds. This can lead to valuable networking opportunities and allow you to develop more professional connections for both learners and schools or colleges who are looking for tutors.
Personal Satisfaction
Tutoring can have a massive positive impact on the learners whose lives you help shape. As a tutor, you will get a lot of personal satisfaction from your work by helping learners improve their grades and build their confidence. 
Support
If you tutor for an organisation like Equal Education Partners, a lot of the administrative tasks are taken care of, and you can focus on improving the lives of the students you tutor. From the start of the 2022/2023 academic year tutor regulations changed, however; at our tutors have always been contracted through Equal Education Partners and are employed on the PAYE system. 
Our tutoring team will also be there to support you in every step of your journey.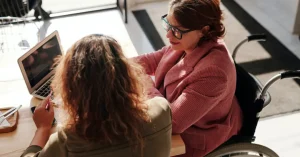 Tutor with Equal 
Are you interested in becoming a tutor, or are a tutor looking for an agency to join? At Equal Education Partners, not only do we offer bespoke tutoring packages to schools and colleges, but we also have a range of opportunities for tutors who are looking for work.
A benefit to becoming a tutor with Equal is that we care about your experiences and your professional development. Each of our tutors are important individuals whose work we appreciate, you are not just another number to us. We will ensure that you are supported and get the relevant training as well as opportunities to learn new skills to enhance your tutoring abilities.
Working with us will also take away the stress of being an independent tutor as we will handle the administrative side of tutoring, leaving you to focus on the most critical part, encouraging learners to develop new skills under your careful guidance.
Contact us now to become a tutor at Equal Education Partners!